Welcome to Ocean Bay Apartments located in famous Westhampton Beach, New York. We offer cozy, fully furnished, one bedroom apartments for seasonal stays. All units have modern bathrooms, efficiency kitchens, and central air conditioning.

Within walking distance of Ocean Bay Apartments is the Village of Westhampton Beach which offers many unique shops and restaurants. The Village is also home to the Westhampton Beach Performing Arts Center which is a venue that hosts world-class performing arts, music, dance, comedy and cinema from around the world. The Westhampton Beach Farmers' Market is open every Saturday morning and fresh vegetables, fruits, flowers, baked goods and seafood are available for purchase. Throughout the season, there are also several arts and crafts fairs.

The white sand beaches along Dune Road are located just a half mile away. Many of the beaches have snack bars, restrooms, showers and lifeguards.  Dune Road is also a great place for a bike ride, run, or a walk to enjoy the scenic views.

Ocean Bay Apartments are a great way to enjoy everything the beautiful Hamptons has to offer. Ocean Bay Apartments are conveniently located less than two miles from the Long Island Rail Road station and just seventy-eight miles from midtown Manhattan.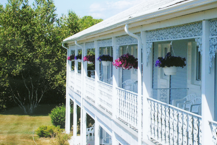 The Apartments
All of our units are fully furnished with central air conditioning.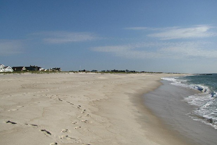 Area Attractions
The Village of Westhamptons is a quaint charming town made up of restaurants, shops and activities, all within a short walk of Ocean Bay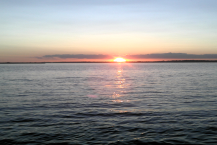 Contact Us
We are now renting for the 2017 season, if you would like information on rental options or general information contact us today.